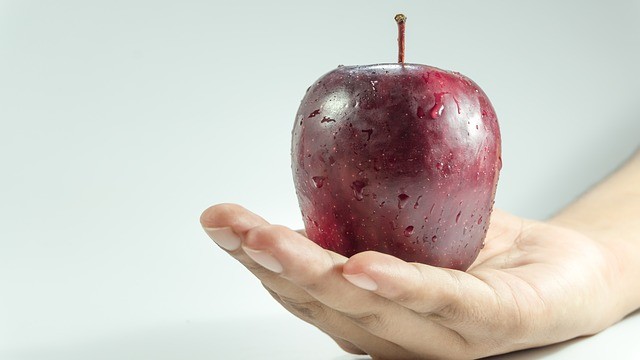 The terrific aspect of the flexitarian diet is it doesn't pigeonhole into a single way of eating, neither; it's too restrictive but offers more flexibility.
The open-ended nature of this diet makes it easier to stick to. A flexitarian diet is not only pocket friendly but environmentally friendly too.
What is the Flexitarian Diet?
The name is a combination of the words Flexible and vegetarian -flexitarian.
Flexitarian diet is mostly an eating style that promotes plant-based food while allowing meat, fish, eggs, and dairy in moderation. It will enable more flexibility in eating than vegan or vegetarian diets. 
This diet is the brainchild of Dawn Jackson Blatner, a famous dietician. Her motto is to help people to obtain the health benefits of a vegetarian diet while eating animal products in moderation. 
Flexitarians are not considered vegans or vegetarians because they eat animal products. Flexitarian diet is more than a diet-its lifestyle. You don't need to follow any dietary patterns or recommended calories to practice this diet. But it insists on some basic principals.
Concentrate on proteins from plants instead of animals
Mainly focus on vegetables, fruits, whole grains, and legumes.
Avoid processed foods and eat natural forms of nourishment.
Limit added sugar and sweets.
Include animal and meat products from time to time. 
Possible Health Benefits of Vegetarian Diet
Apart from being flexible, it offers some incredible health benefits.
Reduces risk of type 2 diabetes
Scientific literature states that a vegetarian diet was more effective in reducing the risk of type 2 diabetes. Since the flexitarian diet is more vegetarian friendly, this diet will be helpful for people with diabetes. 
In a study seventy-four research participants consumed the same number of calories for six months. Some followed a vegetarian diet while others followed a diet that stressed a reduction of fats, carbs, sugars, and cholesterol.
 Interestingly people who ate a vegetarian diet lost a lot of intramuscular and subcutaneous fat. The intramuscular fat can affect your insulin resistance and can even lead to diabetics. 
Another study states that flexitarians had a lower risk of diabetes when compared with non-vegetarians. 
May lower cancer risk.
Nutrients and antioxidants that fight cancer are present in vegetables, fruits, seeds, nuts, legumes, and whole grains. Research studies point out that vegetarian diets are linked with an overall incidence of reduction of cancer, especially colorectal cancer. A well planned plant-based diet is helpful in protection against various types of cancers.
Aids in weight loss
Flexitarian diet has a massive following because it helps you to follow a vegetarian diet without altogether avoiding meat. Studies show that plant-based eating plans help to lower the risk of stroke, heart disease, and high blood pressure. A research review points out that a semi-vegetarian diet leads to a reduced risk of type 2 diabetes, increased metabolic health, as well as short and long term weight loss. 
Another notable research study says that a low-calorie vegetarian diet helps reduce body weight and fat and improves heart health.
A recent research study published in 2018 notes that plant-based diets like vegetarian diets help to reduce the risk of diabetes while increasing the quality of life and psychological wellbeing of people living with diabetes.
Possible health risks 
The quality of plant-based foods is essential when it comes to healthy eating. However, there's a hidden danger of nutritional deficiencies when people cut back on meat and other animal products. The risk of dietary deficiencies that may arise due to a flexitarian diet include 
Zinc
Iron
Vitamin B12
Omega 3 fatty acids
Calcium
Downsides to eating a vegetarian diet include risk of stroke, deficiency in choline that may affect brain health, hair loss, and mood problems. 
So how do you get started with a flexitarian diet
Actually, its relatively easy to shift into the flexitarian diet. Just follow these three steps.
Re-portion your plate
Experts advise you to downsize meat and grains while increasing the quantity of vegetables. Aim to include 25 percent from whole grains, for example, quinoa, brown rice, and whole-grain pasta—fifty percent from fruits and vegetables and the last 25 percent fish, meat, and poultry. 
Reinvent old favorites
Swap meat for chickpeas, lentils, or beans -these protein-rich foods are less expensive than pork, chicken, and beef. Also, you can use low sodium sauce, potatoes, mushrooms, green tea, and tomato sauce for enhancing the flavor of vegetarian foods.
Refresh your recipe repertoire 
Liven up your recipe collection by grabbing recipes from the internet, through various vegetarian magazines and cookbooks, ask your friends for their favorite dishes, and scroll through old family cookbooks. Call up your grandma or aunts for unique vegetarian recipes. Introducing a new flavor or cooking a different dish will unknowingly increase your vegetarian intake.
Foods to include
Proteins: legumes, lentils, tofu, soybeans
Starchy vegetables: peas, corn, winter squash, sweet potato
Fruits: oranges, apples, grapes, apples, berries
Non-starchy vegetables: bell peppers, greens, green beans, cauliflower, carrots
Whole grains: teff, quinoa, buckwheat, farrow
Plant-based milk alternatives: coconut, hemp, soy milk, unsweetened almond
Herbs, spices, seasonings: oregano, mint, thyme, basil, cumin, turmeric, ginger
Condiments: apple cider vinegar, mustard, salsa, reduced-sodium soy sauce, nutritional yeast, ketchup without added sugar
Beverages: tea, coffee, still sparkling water 
Also, add to your diet.
Free-range or pasture-raised eggs
Organic, free-range or pasture-raised poultry
Wild-caught fish
Grass-fed or pasture-raised meat
Organic dairy from grass-fed or pastured animals
Foods to limit
Avoid processed meat, refined carbs, added sugars and sweets, and fast foods.
Some examples are bacon, bounce, sausage,
White rice, white bread, croissants, bagels
Fries, burgers, chicken nuggets milkshakes
Cookies. Candies, soda, cakes, and doughnuts.
Is it easy to follow the flexitarian diet
It's easy to follow, the secret is not about perfection, but all about progress. You don't have to follow any strict rules. Luckily eating out is allowed in this diet. But don't order foods that mention crispy, fried, breaded, creamy, scalloped, or sautéed. Instead go in for baked, broiled, grilled, roasted, poached and steamed. 
Flexitarian diet is flexible, easy to follow, helps you to lose weight, reduces your risk of cancer, diabetes, and heart disease. However, you need to plan and include high-quality plant-based food sources to prevent nutrition deficiencies. 
If you're interested to know more about flexitarian diet you can buy it online on RedShelf.
Note: This post contains affiliate links.