**This post contains affiliate links and I will be compensated if you make a purchase after clicking on my links. I was compensated for this post.
High up in the heavens, there is a huge treasure chest, filled with many wondrous and sparkly precious stones. An angel gently wraps each precious stone and blows down to earth where it descends like an innocent little baby. Whether you believe this story or not, each little bundle of joy that enters into this world is heaven sent.
It is a pleasure to protect this little baby from heaven and to keep its soft skin safe, so here I have listed 5 ways to ensure complete protection of your baby's skin. Before we get to the details I want to share an important information with you.
Crazy8's has entered into a new partnership with Kidz Bop
and they have newly released a fashion collection, which is available for a limited time at select Crazy8 stores and
Crazy8.com
. The looks were designed by Crazy 8, inspired by the unique style personalities of each of the KIDZ BOP Kids — Matt, Grant, Sela and Ashlynn. Crazy 8 offers on-trend, age-appropriate looks that kids love to wear at prices that parents feel great about. Everyday, millions of kids and families welcome KIDZ BOP music into their homes and cars, making KIDZ BOP a fun and safe part of their daily lives!
So what are you waiting for?
Check out the Crazy8 Kidz Bop Fashion Collection and availFree Shipping with Code C8FREE at Crazy8
(available only on 11/3)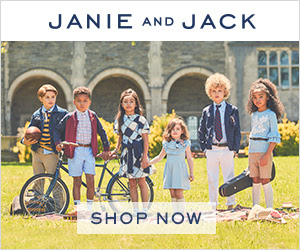 When a baby feels safe certain feel good hormones are secreted in its body, which naturally increases the immunity. A strong immune system boosts the skin health of the baby. Skin to skin contact between the mother and child improves the secure feeling of the child. So pamper your child with lots of tender love and care. When a child is happy and satisfied it translates into a naturally healthy skin.
Organic fabrics are a great way to protect the skin of the baby. You can also go in for cotton which is soft and absorbent and is gentle on the baby's skin.
When you are dressing your kid in layers the warm and fuzzy fleece will be your best bet. Bamboo is also gaining popularity, it has thermal regulating, hypo-allergenic and antibacterial properties. Bamboo fabrics can add variety to your kid's wardrobe.
According to WHO recommendation, breastfeeding is sufficient for the first six months of the baby. From the sixth month, you can feed your baby healthy home cooked food. Bananas, sweet potatoes, eggs, avocados, carrots, yogurt, cheese, chicken, citrus fruits and peas can add variety to your kid's diet. Fruits and veggies are heaped up with nourishing antioxidants, vitamins and minerals which pep up the health quotient of your baby's skin and protects it.
You can massage your baby with virgin coconut oil, it improves the circulation of the blood. After the bath, you can apply smooth and nonperfumed moisturizer. American Academy of Dermatology recommends avoiding using sunscreen for babies younger than 6 months and to generally keep them in the shade. For babies above six months, you can use sunscreen with an SPF of at least 30.

Preventing nappy rash
Keeping the diaper area free of rash is quite a challenge, for this you should change diapers immediately when wet or soiled. For both my kids I used Pampers,

it has a high absorbing capacity and keep the baby's skin dry. Clean the diaper area with the mild soapy water, pat it dry, it would be great if the baby gets airy bottom for some time. Apply a thin layer of barrier cream before putting the fresh nappy. Now your baby is all clean and dry to explore his little world.
Your bundle of joy is a gift from the heaven above trusting that you will take care of it. So have fun with your baby and let the good times roll in.
Take care,
Swarnam