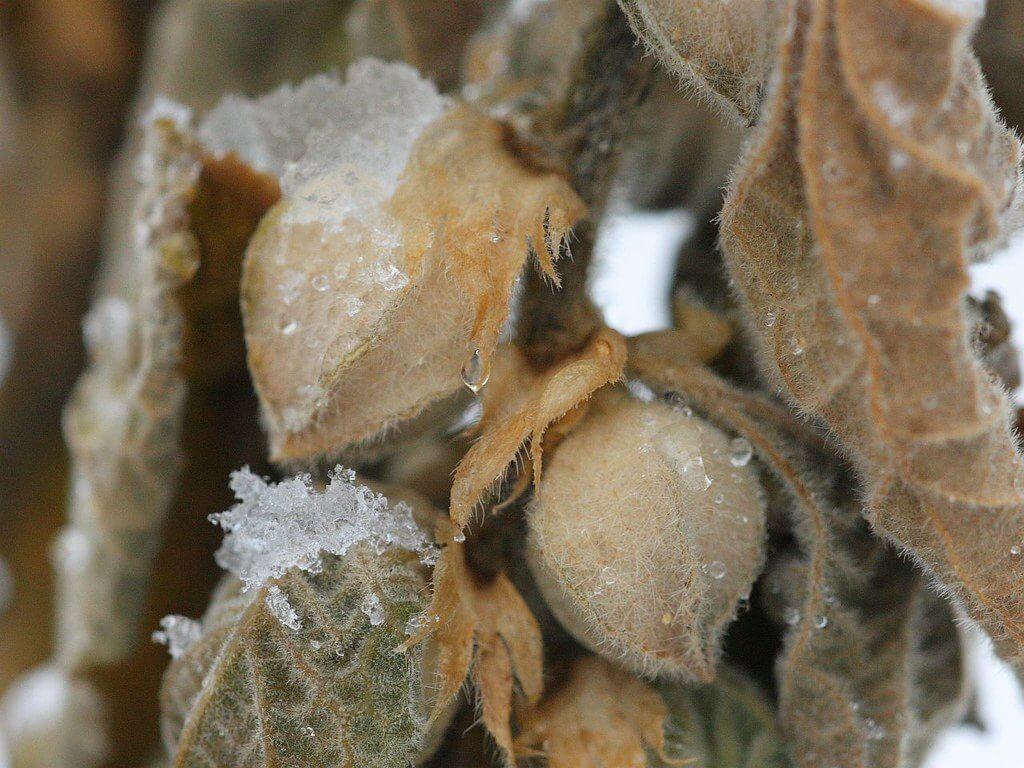 "ashwagandha seedpods"by naturalflow is licensed under CC BY-SA 2.0
Ashwagandha has seemingly endless benefits. When used rightly, it does not produce any side effects. This medicinal herb is a favorite among herbalists because its benefits span different conditions and diseases while impacting many lives daily.
What is Ashwagadha
Ashwagandha or Indian ginseng is a popular medicinal herb in Ayurvedic medicine. The Sanskrit word ashwagandha means the "smell of a horse," indicating this herb can impart strength like a stallion. The root of ashwagandha has a scent similar to horse sweat.
Native to the dry regions of India, the Middle East, and Northern Africa, this herb is also grown in more milder climates, including the U.S.
Indian medics have been using this herb for over 5000 years to treat conditions like insomnia, rheumatism, constipation, stress, goiter, hormone imbalance, and more.
This herb can lower your cholesterol levels, blood sugar levels, boost brain function, and chases away depression.
Health Benefits
This ancient herb has many health benefits up its sleeve. Here are a few of them.
Reduce blood sugar levels
High blood sugar levels for more extended periods can damage blood vessels, can cause heart disease, stroke, kidney disease, nerve, and vision problems.
Luckily Ashwagandha helps to solve these problems naturally. Studies have found that it improves insulin secretion and sensitivity.
Confirmed research studies show that Ashwagandha effectively reduces blood sugar levels in both healthy people and diabetics alike.
In a small study of six people with type 2 diabetes, supplementation with Ashwagandha for 30 days resulted in an effective reduction of blood sugar levels. Its effect was similar to that of oral diabetes medicines.
Reduces cortisol levels
Ashwagandha reduces cortisol levels and soothes anxiety symptoms. Increased cortisol levels can lead to more fat storage in the abdomen region as well as result in elevated blood sugar levels.
A research study shows that supplementation of Ashwagandha to persons suffering from stress reduced cortisol levels significantly when compared to the control group. Those taking the highest dosage had a 30 percent reduction on average.
Boost heart health
This ancient herbal medicine helps to treat high cholesterol, high blood pressure, chest pain, and heart disease. A research study published in the International Journal of Ayurvedic Research states that ashwagandha along with another herb increases heart muscle strength and endurance.
Increase muscle mass and strength
Are you into fitness? Then Ashwagandha might help you increase muscle mass. A study points out that healthy men who ate 750-1250 mg of powdered ashwagandha root developed muscle strength after 30 days.
Another study points out that people who took this herb enjoyed greater muscle strength and increased muscle size. Additionally, there was a reduction in more than double the percentage in body fat compared to the placebo group.
Has anti-cancer properties
Ashwagandha may help to treat several types of cancer, such as lung, breast, colon, ovarian, and brain cancers. Although there are no human trials, animal studies give us more encouraging results.
Several research studies say that Ashwagandha not only induces programmed death of cancer cells but also stops the growth of new cancer cells in various ways. It works by starting the formation of reactive oxygen species inside cells disrupting their function.
Secondly, it causes cancer cells to become less resistant to programmed death.
Boosts brain function
Studies show that Ashwagandha is effective in boosting memory and brain function. Experts say that Ashwagandha has been shown to slow, reverse, or stop the inflammation seen in brain degeneration.
Moreover, it improves sleep and reduces anxiety. Thus boosting memory and brain function. Research has shown that it protects nerve cells from free radical activity by promoting antioxidant activity.
In a controlled study, men who took 500 mg of standardized Ashwagandha extract reported significant improvements in task performance and reaction time in comparison to their compatriots who received a placebo.
How to consume
Ashwagandha is safe for most people; however, pregnant and breastfeeding women should not take it. Also, people with autoimmune diseases such as rheumatoid arthritis, type 1 diabetes and lupus must avoid it.
Franziska Spritzer RD, CDE writes in Healthline that extracts are more effective than raw Ashwagandha root or leaf powder. The standardized root extract is taken in capsule form of 400-500 mg once or twice daily. It's a good idea to talk to your doctor to get a more personalized dosage.
If you're wondering where to get this herb, you'll find Ashwagandha at health food stores and vitamin shops.
The herb comes in many forms, including tea and powder. The powder is most comfortable to use because you can sprinkle it on your smoothies, food, and morning coffee. And the best part it does not have a taste.