Native to the eastern region of Ethiopia Castor oil has been in use from ancient times till today. Archeologists were surprised to find it in Egyptian tombs dating back to 4000 BC. Ancient Egyptians burnt it as a fuel in lamps, used it to treat eye irritation and gave to pregnant women to stimulate labor.
Even now it is pretty famous for the very fact that it can induce labor. You can read lots of such interesting stories on the internet.
Apart from being used to induce labor, this wonder oil has plenty of beauty benefits. It's an essential commodity in your kitchen cabinet. If you don't have one, after reading this article, you'll know its importance.
What is Castor Oil?
It's a pale yellow liquid pressed from castor beans and has a distinct taste and color. The castor seeds contain a toxic enzyme called ricin. Nevertheless, the heating process deactivates it and makes the oil safe to use.
This vegetable oil contains a nutritional makeup of powerful components such as fatty acids, proteins, vitamins, and antioxidants. Also it has antimicrobial properties, which help to fight off bacterial or fungal overgrowth on your scalp.
Apart from skincare it is widely used as an additive in foods, medications, and finds plenty of uses in the industrial and pharmaceutical sectors.
Benefits of Castor Oil
This multipurpose oil is budget-friendly and can be your best buddy in skin and hair care.
Natural Moisturizer
Being rich in ricinoleic acid castor oil helps to moisturize your skin. Ricinoleic acid acts as a humectant. It retains moisture by preventing evaporation through the outer layers of the skin.
You can use castor oil as such or use it with other skin-friendly oils like olive, almond, and coconut oils to make an ultra-hydrating moisturizer. Massaging your nails with castor oil will prevent brittle and cracked nails.
Its hydrating properties soften your skin and prevents the signs of premature aging such as wrinkles, fine lines, and sagged skin. Applying a few drops of castor oil to your under-eye area every day will prevent and reduce wrinkles giving you beautiful eyes.
Healthy Hair
Castor oil acts as an intense moisturizer for dry and damaged hair. Applying it daily on your scalp helps to lubricate your hair shaft, decreases breakage, and increases flexibility.
This healthy oil is suitable for those suffering from dandruff, especially for people suffering from seborrheic dermatitis. It is an inflammatory skin condition that causes scaly red patches on your scalp. Castor oil effectively reduces inflammation, soothes your skin, and forms an effective household remedy for seborrheic dermatitis.
Castor oil attracts dirt and cleanses your skin. The presence of ricinoleic acid improves blood circulation providing nutrition for hair follicles resulting in long strands and less breakage. Being a humectant, it locks in moisture and makes your hair shine.
Massaging warm castor oil on your scalp not only fights scalp infection but also improves circulation and boosts hair growth.
Reduces Acne
Inflammation is believed to cause acne. Acne is due to an imbalance of certain types of bacteria on the skin, including Staphylococcus aureus. This medicinal oil fights bacterial overgrowth since it has antimicrobial properties.
A test-tube study shows that castor oil has antibacterial properties, and it inhibits the growth of several bacteria, including Staphylococcus aureus.
If you suffer from acne, wash your face with warm water. This action will open the pores. Massage a few drops of castor oil onto to your face and leave it overnight. Next morning wash your face with cold water.
Being a natural moisturizer castor oil soothes your inflamed, irritated skin and gently cares for it.
Excellent for rheumatoid arthritis and psoriasis
The ricinoleic acid present in castor oil has impressive anti-inflammatory benefits. Topically applying castor oil reduces pain and inflammation. Even research studies vouch for the anti-inflammatory properties of castor oil.
Massage it onto your painful back or knees and follow it up with hot water bottle or heat pad. Leave it for an hour. This remedy will give you immediate relief from your pain.
Applying on psoriasis helps relieve dry, irritated skin. Thanks to the moisturizing properties of castor oil.
For thicker brows and longer lashes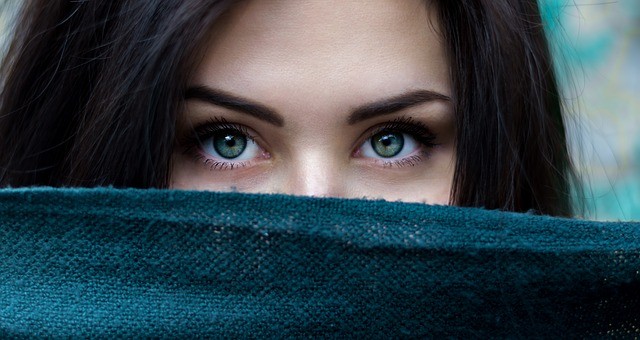 Ninety percent of this medicinal lubricant contains ricinoleic acid that helps reverse hair loss. Prostaglandin D2 (PGD2) is a hormone that causes male pattern baldness. Research has found that ricinoleic acid inhibits PGD2 and helps the scalp to regrow hair. It's safe to do a patch test before you apply this vegetable oil to your lashes and brow.
Bedtime is the best time to treat your eyelashes. Clean your lashes from all the eye makeup. Dip a cotton swab and gently pencil it along the lash line. Wash your face in the morning.
Remove makeup and take a few drops on your fingertips and gently apply it on your eyebrows before going to bed. Finally wash it with cold, clean water in the morning.
Laxative
Being a laxative castor oil helps to clear your bowels. When you consume it by mouth, it gets broken down to ricinoleic acid. Then the intestine absorbs it stimulating a laxative effect.
Smaller doses are usually safe, but large amounts may cause vomiting, nausea, cramping, and diarrhea.
How to use
Though this oil is considered safe, it may cause adverse reactions in certain people. It is used to induce labor. So pregnant women should avoid taking it. In large doses, it may cause diarrhea, which leads to dehydration and electrolyte imbalance. It may even cause an allergic reaction in some people. Always do a patch test before using this oil.
Castor oil is a pocket-friendly multipurpose oil that's a must in your kitchen cabinet.