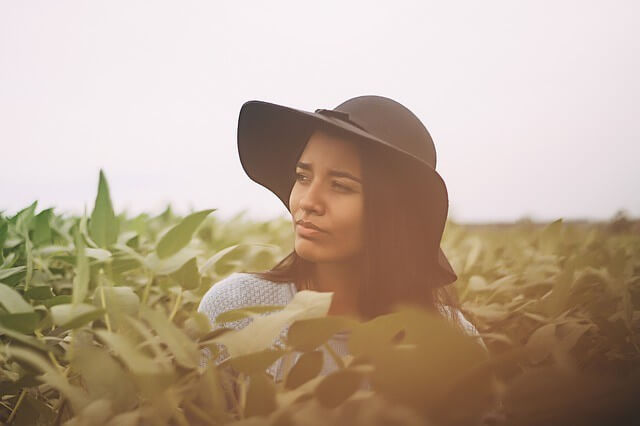 Unless you've been living under a stone, you've would hear the term CBD. Also, known as Cannabidiol, this product is now everywhere.
Cannabis oil is a concentrated liquid extract obtained from the marijuana plant, Cannabis sativa. It is one of the many non-psychoactive compounds in cannabis with plenty of healing properties.
Cannabis oil has found its ways into our honey, hot chocolates, and even our pet foods. Lately, it has also entered into the beauty and wellness arena.
Natural beauty and skin care lines are jumping at this opportunity to incorporate CBD oil into a wide array of products from bath salts to lip balms to lotions because this oil is a potent antioxidant and anti-inflammatory compound.
Beauty Benefits
Board certified dermatologists like Dr. Debra Jaliman recommend the use of this natural product for skin and hair since it is rich in vitamins A, C and E. Vitamin A stimulate the cells which produce tissues, and help to keep your skin firm and youthful.
Vitamin C fights the process of aging by stimulating the production of collagen and keeping your skin soft and supple. Likewise, vitamin E blocks free radicals and slows down the process of aging. CBD anti-aging creams diminish wrinkles, ruddy skin tone, and skin dullness.
Cannabis oil can also benefit breakout-prone complexions. Acne is an inflammatory condition which is linked to overproduction of sebum by sebaceous glands.
New research says that this non-psychoactive oil can help reduce sebum production. It has anti-inflammatory properties that help to soothe acne prone skin.
Another benefit of CBD oil is that it soothes irritated, sensitive skin. Its soothing and skin normalizing properties help reduce issues related to skin sensitivity, including redness.
Even though your skin may not be sensitive, it may get affected by environmental stressors. Using Cannabis oil beauty creams will protect your skin from the harmful environmental effects.
Things to Know Before Shopping for CBD Skincare
If you suffer from cystic acne, sunburn, wrinkles, skin dullness, and sensitivity CBD might be for you. Charlotte Palermino Co-founder of Nice Paper- a cannabis education platform gives valuable tips about choosing Cannabis oil skincare to Marie Claire.com
Before buying know your terminology, look for whole plant hemp, hemp extract, cannabis sativa extract, phytocannabinoids, phytocannabinoid rich (PCR) and Cannabidiol.
If these terms are on the label, there's actual CBD in your products. This product is still mostly unregulated. CBD rich products will cost more than their lesser counterparts. Make sure you are spending your dollars on the quality product.
Finding a powerful formula requires some calculation. Compare the milligrams of Cannabis oil listed on the label, to the ounces on the packaging. If you want a potent formula, smaller bottles may have substantial doses while a large container that cost less will contain diluted CBD.
Next dosing is important. Check whether CBD or any related terminology is on the top half list of the ingredients. If it's not present, then the dosing could be weak. If you find fragrance above CBD then probably it's not very strong.
Shop responsibly and ask the brand for a Certificate of Analysis. This action proves that the brand has done exact testing on their product. Finally, look for diversity and support brands that are run by women and people of color. Try to encourage brands that support social justice.
If you put some thought into your CBD beauty products, it will not only enhance your beauty but be beneficial for the society as well.
This post contains affiliate links