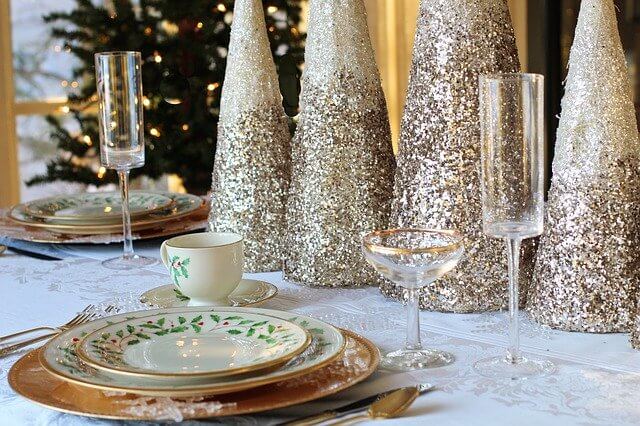 Well, the holiday season is around the corner. If you're on a keto diet and wondering how you'll wade through this holiday season, here are some brilliant keto tips to follow to enjoy this festive season. 
Plan ahead
This page contains affiliate links, and I earn a commission if you purchase by clicking on it at no cost to you.
Keto is all about eating the right balance of ingredients, generally 25 percent protein, 75 percent fat, and 5 percent carbohydrates. Yeah! You heard it right only 5% carbs, but you can still fit your holiday favorites within your diet if you plan.
Jot down a rough template of the foods you can eat at a party. Make this plan based upon the usual holiday dishes served at parties. Having some previous idea about the foods you'll eat will help you enjoy your meals without becoming stressed about your dietary needs––as it will help you choose foods that fall within your diet plan.
Have some healthy keto snacks like the Key Eats Keto Snacks before you go to the party. In this way, you can overcome or at least reduce any non-keto food temptation served at the gathering.
Discuss your keto eating needs with your host. This info will help them plan for some low carb options, or at least they would understand if you want to bring some food of your own.
Keep things simple
When you're following a ketogenic diet, it's best to keep things simple; stick to meat and green veggies, beef, salmon, and turkey. But beware of sauces and dressings as they might have sugar or items that are not keto.
A better idea would be to make your own sauce using mayo, olive oil, or blended avocado as a base. Then you can season with pepper, salt, or plenty of fresh or dried herbs. Try Key Eats Keto Essentials to make delicious homemade sauces. 
Holiday gatherings are not the best time to try different foods and ask the host what's inside each dish. It may look odd.
If you're unsure how to go about, look for broccoli, leafy greens, and cauliflower. You'll pretty easily find them on most tables.
Likewise, traditional holiday meals with few carbs include shrimp, roasted ham and turkey, roasted Brussels sprouts, roasted cauliflower, and fish stew.
Know what to avoid and enjoy the ones you love
Avoid holiday staples like potatoes and anything starchy. Try to skip most of the fruits, grains, and processed foods.
Spend the amount of carbs (remember 5 percent) you can eat on foods that you like. If you love pie or other Christmas delicacies, take a small serving and enjoy every bite.
If you're tempted to drink alcohol, be mindful of how it will affect your keto diet. Alcohol consumption not only pauses your ability to burn fat for 48-72 hours but causes poor decision making with regards to food intake.
If your host wants you to try her apple pie, be polite, and take a bite. If your friend brings some home-baked gingerbread cookies, try one. It won't kill you. But if you're following a strict keto, then politely but firmly refuse it.
Focus on non-food activities
Food is the major attraction during the Christmas Holidays. Instead of focussing on food, shift your attention to enjoy family traditions. Start some new healthy holiday traditions like a family cycling tradition. It will be good fun to spend time with those close to you.
The great outdoors beacon you, breathe fresh air and enjoy camping under the stars. Or go out with your family and play some excellent beach football; there's no fear of slipping and getting hurt. So It's perfect for kids.
What's Christmas without snow? Take a family vacation to a snowy place, start rolling up snowballs and enjoy a fun-filled snow-fighting day.
Drink lots of water
While at a party, carry a glass of water or sparkling water to keep your hands occupied. Drink plenty of water during the day, before and after your meals.
There are so many good things about being hydrated. Water fights inflammation and flushes out toxins, fights dehydration, and above all, prevents overeating.
Enjoy yourself
This is one of the best keto tips you'll ever find. Forgive yourself if you indulge. Holidays are all about enjoying yourself and having a good time with family. However, if you always keep thinking about your diet, it could stress you out. 
If you're adhering to your ketogenic diet, it's okay to enjoy a meal or two that's not strictly keto. Instead of stressing about it, thoroughly enjoy the moment and get back on track the next day.
If you're open to indulging, keep these tips in mind, allow yourself to enjoy your favorite holiday treat in moderation, set a limit and stick to them, and have a plan to get back on track.
Say, for example, intermittent fasting. Also, you can try Keyto Premium. This premium membership equips you with all Keto tips and essentials you need to reach your goals.
Have a splendid holiday season, follow our keto tips, thoroughly enjoy yourself, and be healthy.