Playing sports keeps you physically and mentally fit. It engages your mind and body and even acts as a stress buster. Before you start playing, do some warmups as it will activate your whole body and increase blood flow.
Practice a few shots or get the movements and postures correct before playing the sport. Involve your friends so you'll not only enjoy the game but receive motivation from them as well. After you've done playing cool your body with some stretching exercise. Stretching helps your muscles to relax and avoids pain and cramps.
To avoid overstressing play with moderate intensity. Build your stamina and also learn some breathing techniques. All these steps will help you to avoid getting tired quickly.
Here are five sports activities that'll boost your fitness.
Swimming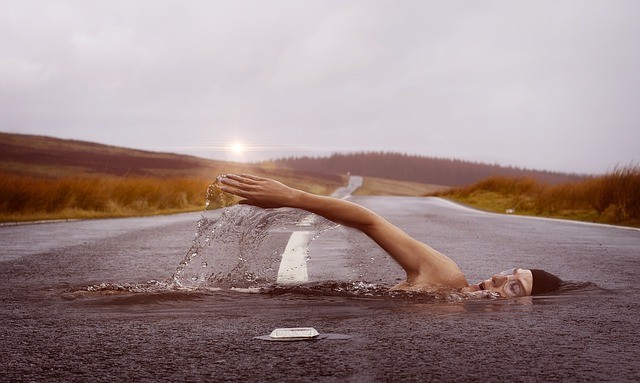 Swimming is a low impact activity that's suitable for people of ages. It provides an allover body workout and builds muscle strength, endurance, and cardiovascular fitness. To get a good workout, swim for about 30 minutes, so your actual exercise time is at least 20 minutes as opposed to your rest time. If you're a beginner, commit yourself to 30 minutes per workout, three times a week.
Tennis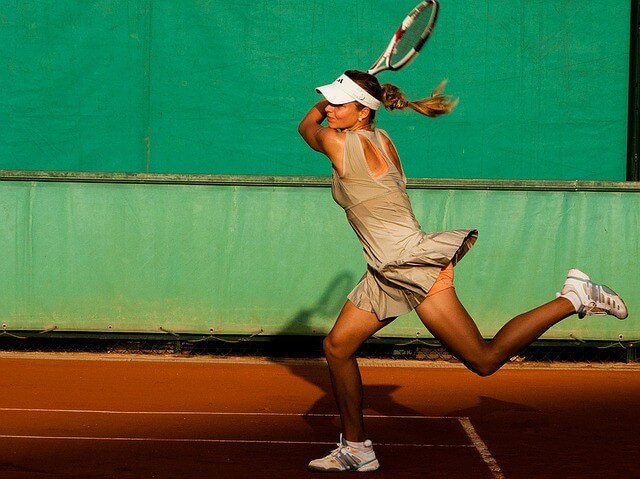 Tennis helps to maintain your fitness, agility, and strength. While playing tennis, drink lots of fluids to rehydrate yourself regularly. Tennis is a great workout. It increases your metabolic function, improves bone density, lowers resting heart rate, and blood pressure. It's a non-impact sport, and it is the best way to spend time with friends. Many club courts and public courts are available for hire, and you could utilize them.
While playing the game, it's essential that you follow specific safety rules, never play tennis with any pre-existing injury. Play the volume of tennis appropriate to your fitness level and use correct techniques to prevent injury.
Cycling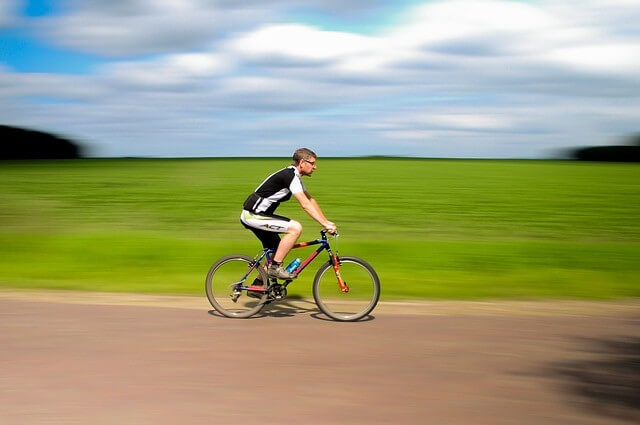 Cycling is a low impact exercise that you can fit into your daily routine by riding to park, shop, school, or work. It's a good muscle workout as it uses all the major muscle groups while you pedal. Cycling reduces body fat levels, improves joint mobility, decreases stress levels, and improves posture and coordination. Harvard Health states that a 155-pound person burns about 520 calories per hour of moderate cycling.
Basketball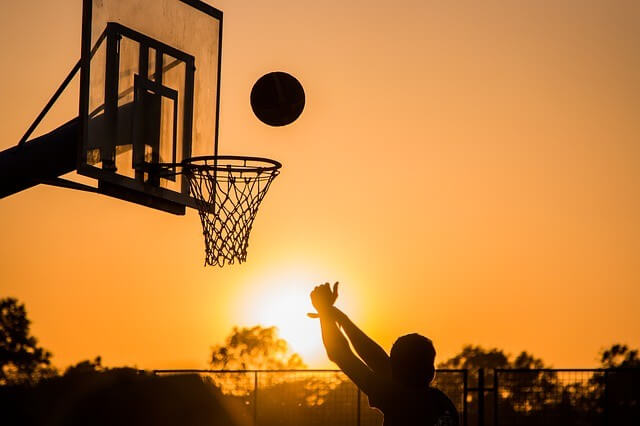 Basketball gives you an excellent full body workout. Moreover, it helps you develop lean muscle. It burns calories, builds endurance, improves balance and coordination, and could be played by people of all ages and abilities. This sport dramatically enhances your mental health. It boosts self-image, promotes good sleep, and reduces stress.
If you want to get started with basketball, check out your local sports centers on the information on joining a team or else you can start one. While playing basketball, it's good to wear sports shoes that provide ankle support. Also, mouth guards, protective knee, and elbow pads are a must.
Squash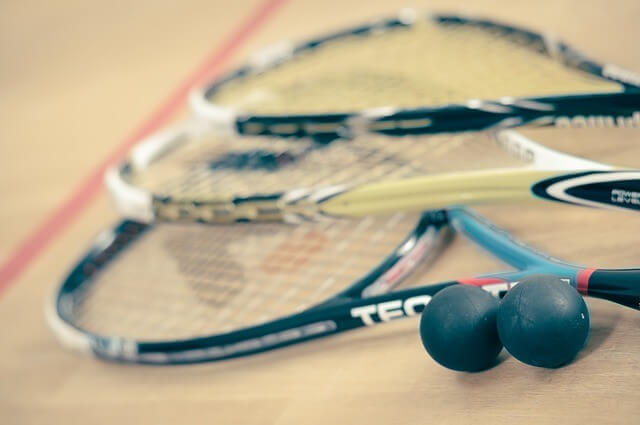 It's a fast-moving sport that sees you running, diving and leaping for the ball. Squash is easy to learn. It can be played as a leisure as well as a competitive sport. This sport is suitable for all ages, and the game can be modified to suit all skill levels.
Squash has plenty of health benefits. Moreover, it improves hand-eye coordination, increases strength in the back, improves cardiovascular health, maintains a healthy weight, and promotes excellent agility, and flexibility. While playing squash, it's recommended to wear eye protection.
Squat requires a lot of movement, so wear light clothing like t-shirts, shorts, and skirts. Visit your doctor if you have a medical condition if you're over 40 years of age and are overweight.
Be active by playing sports to improve your fitness as well as your mental health.
This post contains affiliate links.