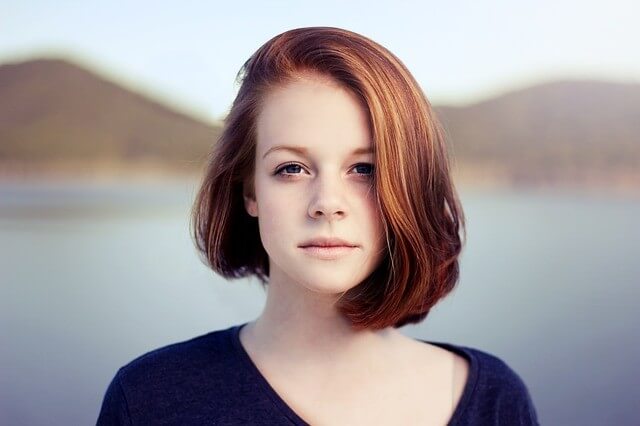 Having a youthful skin is your greatest asset both for your self-confidence and social relationships. Though there are many ways to get achieve that, using anti-aging essential oils is your best option. Please scroll down to find out the best all-natural anti-aging essential oils that combat aging.
General tips for anti-aging skin
Massage your skin with organic sesame oil. It boosts blood circulation, hydrates your skin and gives it a healthy glow. If you take a shower, it naturally cleans away dead cells.
Consider taking fish oil, it not only improves your circulation and immune function but also enhances hair growth and results in the supple skin. Look for labels that say molecularly distilled for purity, which means pesticide free.
Avoid eating white sugar because processed sugar speeds up the aging process by binding and weakening the collagen in your skin. It leads to premature wrinkles and sagging. Instead, you can use it as a mild cleanser.
Pamper your eye area by using moisturizing gels specially made for this purpose. Or apply some coconut oil around the delicate area of your eye. Over time it dramatically reduces fine lines and gives you beautiful eyes.
If you notice signs of aging on your hands, exfoliate as you would do for your face and use the same face mask on your hands too.
Massage away your stress. You can try reflexology and deep tissue massage. If you move out the blocked energy, it makes you feel younger from inside out. If you're on a budget you can stretch, meditate or calm yourself by doing breathing exercises.
Snack anything that contains malic acid such as apples, strawberries, and grapes. They act as natural cleansers and breaks away stains.
Nourish your skin with vitamin C by mashing up some fruits rich in this vitamin. This antioxidant repairs skin damage and acts as a natural sunscreen.
Love your lashes by dabbing a little bit of eye cream or coconut oil on it, so that it stays moisturized. For thicker brows apply some organic coconut to increase the thickness. A more compressed brow and lashes will give a youthful look to your face.

Antiaging Essential Oils
Jojoba oil
Jojoba oil hydrates your skin and that too surprisingly in a non-oily fashion. It is an odorless golden color waxy liquid produced from the seeds of the jojoba plant.  It contains ingredients such as vitamin E, silicon, vitamin B complex, chromium, copper, and zinc.
Jojoba oil is similar to the texture of sebum produced by your oil glands. As you age, the secretion of sebum decreases and results in aging skin. This oil plays the role of sebum and moisturizes your skin. It acts as an emollient and prevents rough and scaly patches. It works by forming an oily layer on the top of your skin and traps water into it. It keeps your skin moist and reduces fine lines and wrinkles.
Jojoba oil is noncomedogenic and doesn't clog pores. It's best for treating acne because it's rich in iodine and prevents painful acne breakouts. Jojoba oil is a great conditioner, it moisturizes and makes your hair soft, shiny and manageable.
Pomegranate seed oil
The Bible considers pomegranate as a healing food. It stimulates the keratinocytes- the cells found in the outer layer of your skin. This action reverses skin damage and results in youthful skin. The pomegranate seed oil contains a unique acid called punicic acid – an omega five fatty acid with potent anti-inflammatory properties.
The oil fights against free radicals and gives protection against sun damage. The dark red color of this nourishing oil is due to bioflavonoids which acts as a natural sunblock and sunscreen. The pomegranate seed oil is suitable for all skin types including the oily and acne prone skin.
It contains a compatible human form of pro-estrogen that supports hormonal balance. This action tends to improve the texture of your skin. It stimulates blood supply in your scalp and revitalizes dull and dry hair.
Frankincense oil
Frankincense essential oil gives you a smooth even skin tone. It evens out your spottiness and gets rid of sun spots and age spots. This essential oil is a powerful astringent, so it protects your skin cells. If you apply this oil topically, it fades out the scars, acne, marks of boils and pox at a much faster rate.
Frankincense oil reduces the appearance of large pores and blemishes. You can apply it anywhere where your skin becomes saggy such as your abdomen, jowls or under your eyes. This ancient oil can strengthen and tighten your skin. It improves your skin elasticity, defense mechanisms against bacteria and blemishes.
Lavender oil
Lavender oil is a fragrant oil extracted from the flowers of the lavender. This sweet-scented botanical was even used by the Romans to soothe and soften the skin. This oil targets explicitly your skin and improves cellular communication within the cells. It helps your body to secrete three most potent antioxidants glutathione, superoxide dismutase and catalase. The lavender oil can generate new cell growth and regeneration. Aggravated skin which occurs due to stress can be soothed by the gentle fragrance of the lavender oil. Be known that lavender has also stress relieving properties.
When you mix lavender oil with coconut oil or aloe vera gel, it significantly boosts the health of your skin. To reduce age spots mix a few drops of lavender oil with frankincense oil. Apply it on your moist skin after you take a bath. Preferably use it first thing in the morning and right after you take a shower. Lavender oil acts as an astringent and helps normalize your skin's oil production. It inhibits bacteria and is excellent for the acne skin.