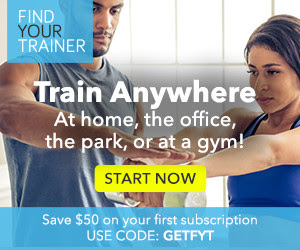 FTC Disclosure-  this post contains affiliate links, and I will be compensated if you make a purchase after clicking on my links.
It's great that you've decided to work with a fitness instructor to achieve your health and wellness goals. Choosing a perfect fitness trainer takes a little legwork because you simply can't throw money out of the window for something that doesn't work.
Still feeling stumped? Consider these tips while choosing your personal trainer.
To be qualified as a coach personal trainers must pass
The American Council on Exercise (ACE),
the National Academy of Sports Medicine (NASM) or
the National Strength and Conditioning Association (NSCA).
If you're not okay with playing a guinea pig, then choose a personal trainer with some experience than a freshly certified one.
Before you hire a personal trainer, sit down and think about your budget. If hourly solo sessions are not at present feasible, then check out teachers who offer semi-private sessions or who give discounts for buying in bulk.
Working consistently on your fitness program produces great results. When choosing a trainer, it's a good idea to inquire about his schedule.
Take into consideration. 
How many clients does he currently have? 
Does he like to book same time each week or is it more of a floating schedule? 
How far in advance should you book your appointments and so on?
This
is based on your personal preference. Just decide whether you can drive 20 minutes or prefer something nearby? Where do you like to train, in a gym or a fitness studio? The choice is yours.
A referral is the best compliment a trainer can receive.
You could also decide based on success stories and testimonials that trainers share with you.
These criteria are just guidelines not hard and fast rules. Trust your gut and look for a knowledgeable and experienced personal trainer who could be the right fit for you.
Find Your Trainer offers some fantastic offers to get you started on your fitness journey.
So why not give it a try? Since Find Your Trainer is one of the most popular programs you will feel comfortable, motivated and inspired throughout the process.