Are you looking for some interesting Diwali gift ideas?
During this joyful time, you'll be gifting lots of gifts to your loved ones. To help you out, here are ten thoughtful Diwali gift ideas that'll bring a big smile to the recipient's face.
For the unversed, Diwali is a five-day long Indian festival and is used to mark the triumph of good over evil.
During this five-day festival, people clean their houses and decorate them with lights and rangolis. They worship the goddess Lakshmi and offer her sweets and flowers.
Likewise, they celebrate the festival of lights by lighting candles and diyas in their homes, exchanging gifts with their family and friends, and visiting each other's homes to celebrate togetherness.
So let's get started with thoughtful Diwali gift ideas!
Thoughtful Diwali Gift Ideas
1. Authentic Indian Sweets
Diwali is the perfect time to show your friends and family how much you care with a box of delicious Indian sweets. Indian sweets are known for their incredibly decadent flavors and are sure to be a hit with everyone on your list. From delicate cashew burfi to rich and creamy gulab jamun, there is something for everyone to enjoy. So, next time you are looking for a perfect gift, remember the power of Indian sweets! 
Mithas brings back decadent indulgences, smiles, and memories. It's made with loads of love, happiness, and of course, the finest ingredients!
2. Gifts for the yoga lovers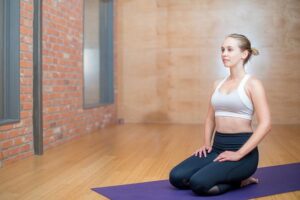 One of the best things about yoga is that people of all ages and abilities can enjoy it. If you have friends or family members who want yoga, why not treat them to a yoga-themed gift this Diwali? Here are some ideas to get you started:
1. A stylish yoga mat. Help your loved one practice their asanas in style with a beautiful yoga mat. There are so many designs to choose from these days, so you're sure to find one that suits their taste.
2. A comfortable yoga mat bag. Once they've got their new mat, they'll need it somewhere! A rucksack specifically designed for holding a yoga mat is the perfect solution. Look for one with straps or a handle for easy transport.
3. Yoga props. If your friend or family member is new to yoga, they may appreciate some props to help them. Blocks, straps, and blankets can all be used in different ways to support the body and make certain poses more accessible.
3. Flameless candles to light your home
Candles are associated with light and happiness and make an excellent gift for Diwali celebrations. If you want a unique and thoughtful Diwali gift, consider giving candles to your loved ones. Candles come in many sizes, shapes, and colors so that you can find the perfect candles for your loved ones. You can also find candles that are scented with beautiful fragrances, which make them even more special.
These beautiful flameless candles with gold dusting will be a lovely surprise for your loved ones and create a luxurious atmosphere. These little lights are battery-operated, beautiful, and safe to touch. 
4. Diwali front porch banner
Make your Diwali celebration special with this beautiful peacock banner decorations this year. Perfect for dressing up your front porch, these colorful banners are sure to add some extra pomp and splendor to your festivities. Best of all, they make great gifts for friends and family! Add a different style to your Diwali celebration with our glittery gold and Royal blue peacock banner decorations.
5. Stylish cookware
One of the best gifts you can give someone for Diwali is cookware. A nice set of pots and pans is always appreciated. Cookware makes a great gift because it's both practical and affordable. Plus, it's something that everyone can use, regardless of their skill level in the kitchen.
There are a few things to remember when shopping for cookware as a gift. First, consider the recipient's needs and preferences. A basic set of cookware will suffice if they're starting in the kitchen. But if they're more experienced, they might appreciate something a little more sophisticated––like a cast-iron skillet or an enameled Dutch oven.
Another thing to think about is the material. Stainless steel is always a good choice, but copper or cast iron are also great options. Just make sure that whatever you choose is durable and easy to clean.
Great Jones cookware is a great gifting option. They have a wide range of cookware, bakeware, and sides. A verified buyer, Claire writes that the cookware is highly durable, the colors are so cheerful, and the cookware is easy to clean.
6. Organic tea sampler gift box
If you're looking for a unique and thoughtful gift for someone special in your life, consider an organic tea sampler gift box. Tea is a beautiful way to relax and enjoy the company of friends, and with so many different types and flavors of tea available, there's sure to be something for everyone. An organic tea sampler gift box makes it easy to try a variety of teas, and it's a great way to support sustainable agriculture.
Diwali is a time to celebrate with family and friends, and what better way to do that than with a cup of tea? Whether your loved ones are tea lovers or new to the world of tea, they're sure to appreciate an organic tea sampler gift box. With so many delicious options to choose from, they'll be able to find their perfect cup of tea. And you'll know that you're supporting sustainable agriculture and farmers when you purchase an organic tea sampler gift box.
7. Scented gift candles
Scented candles and aromatherapy make great gifts for the extraordinary women in your life during Diwali. Candles provide a warm, inviting glow to any room and can make a space feel more festive and inviting. Aromatherapy can help to create an atmosphere of relaxation and well-being, perfect for Diwali celebrations.
These scented gift candles contain four divine aromatic scents, including lavender, spring, lemon, and Mediterranean fig. These soy candles come in attractive tin containers and can burn for more than 30 long hours. They are packed in an exquisite colorful box.
8. Hand embroidered pearls drawstring fancy bag.
Diwali is the festival of lights, and what better way to celebrate than with a beautiful handcrafted drawstring fancy bag filled with goodies! These bags are perfect for filling with sweets, small toys, or even jewelry. They make great gifts for friends, family, or even as party favors. The Touchstone handcrafted bags are made of good quality synthetic brocade and organza cloth and will add a touch of luxury to your Diwali.  
9. Traditional pooja oil lamps
When gifting someone a traditional pooja oil lamp for Diwali, it is essential to remember that this lamp is not just a decoration but has deep religious significance. The oil lamp symbolizes light and knowledge and is used in many Hindu ceremonies and rituals. Gifting someone a traditional pooja oil lamp shows them your respect and appreciation for their culture and beliefs. 
These 10-inch brass traditional Kerela pooja lamps are made of virgin brass. They are sturdy and durable, and long-standing. The diyas come in beautiful gift packaging. I like this set of lamps for my altar. They are lightweight, which is perfect for me, says Kumar, a happy verified buyer. 
10. Traditional fancy jewelry
Party jewelry is not only stylish, but it's also a great way to show your loved ones how much you care. Whether you're looking for earrings, necklaces, bracelets, or rings, there's sure to be something to suit every taste. And with so many different designs and styles available, you're sure to find the perfect piece of party jewelry for that special someone in your life.
So why not surprise your loved ones with a beautiful piece of party jewelry this Diwali? It's a gift that they'll cherish forever!
This ethnic party jewelry is graceful and flawless and will add sparkle and luster if worn for any occasion. It is essential to keep the jewelry in air tight pouch and avoid water, perfume, and other chemicals. Also, clean it with a dry and soft cloth.
11. Organic Skincare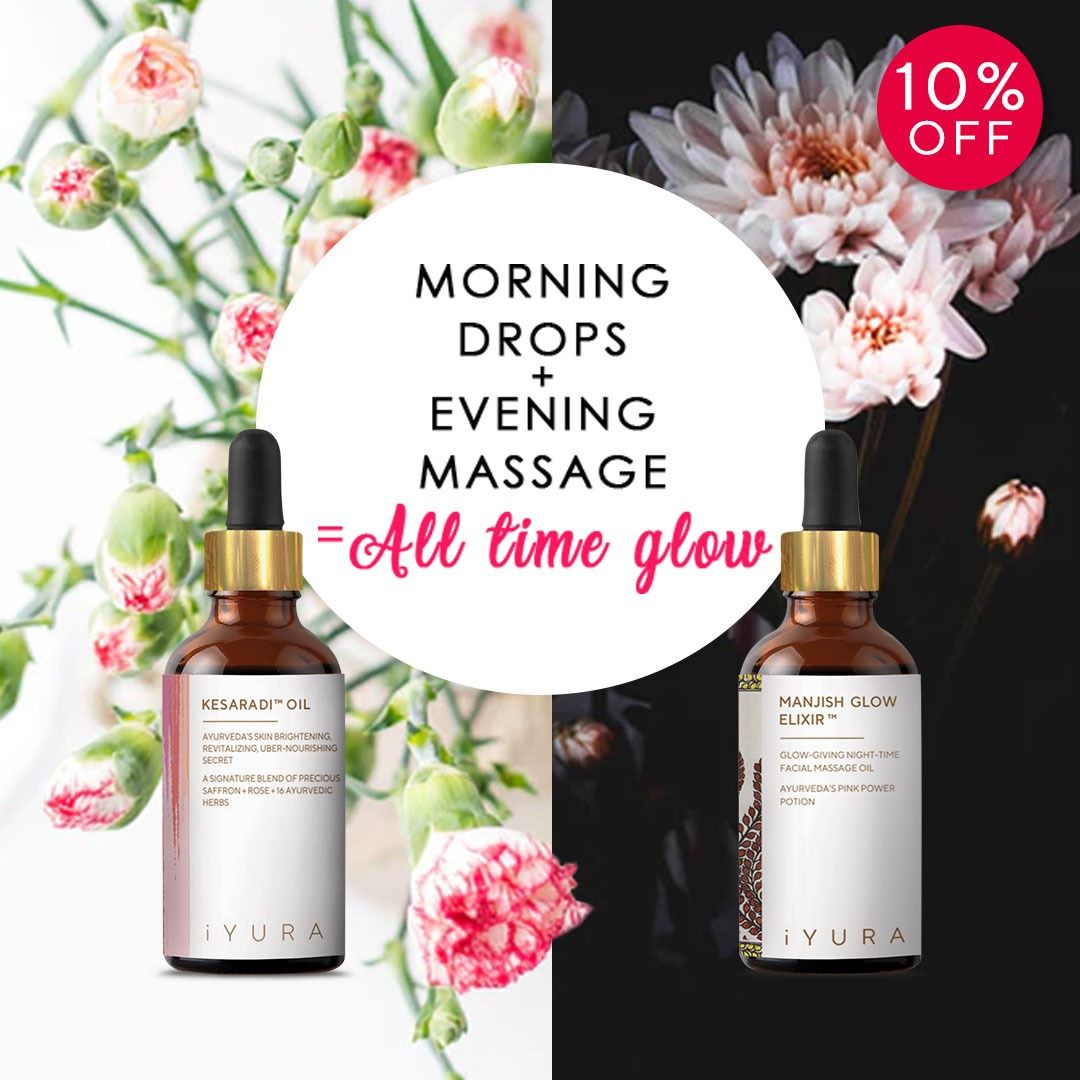 One of the best things about Diwali is giving thoughtful gifts to your loved ones. If you're looking for a gift that celebrates natural beauty, why not give organic skincare?
Organic skincare products are made with gentle ingredients on the skin and are kind to the environment. They're free from harsh chemicals and fragrances, making them ideal for sensitive skin.
There are plenty of organic skincare brands to choose from, so you can find something your loved one will adore.
Consider giving IYURA's day and night moisturizing face oil duo as a Diwali gift. These Ayurvedic face oils brighten, revitalize, moisturize, improve skin texture, and give a luminous complexion.
Do you like our thoughtful, handpicked collection of Diwali gift ideas? Enjoy this glorious festival with your loved ones. Happy Diwali!