Life is beautiful is it not? The days of our life are numbered on this awesome planet. So while we are in the land of the living we should enjoy each day. Achieving the goals you have in mind, dreams you want see come true, and life experiences you want to experience – spells a life well lived. Here are the top 5 things on my bucket list, which I want to do, before I move on to my heavenly aboard.
Travel to Cyprus
I love this island country situated in the Mediterranean region. This island nation lies at the crossroads of three continents. That's stunning! Beautiful beaches and breathtaking Mountain trails make this place divine. The Troodos Mountains have a wealth of monasteries and painted medieval churches. The Troodos foothills contain pretty hill villages and vineyards.
There is so much to explore in Cyprus, I am just mentioning a few.
Write a book
I am a blogger, but one of my deepest desires is to author a bestselling, world famous book- Think Harry Potter. I want to leave a legacy in the literary world, making my mark as a greatest writer of my generation. Ouch! I think that is too much to ask. What topic should I write about? Health and wellness, a self-help guide, I don't know, yet to make up my mind.
Learn pottery
I have always dreamed about learning pottery. But never have voiced it out.Working with your hands is something special and it freezes a snippet of time. Whenever you see the object, you remember the place, the situation, the color and smell of the times gone by.
Life is art, am I right? I have heard that pottery making is therapeutic; you can make real a creatively envisioned dream. All that sounds too good to be true.
Build a rehabilitation center for refugees
The world is a beautiful place to live. But the horrors of terrorism and war drastically affects the very existence of human civilization. The hopes, dreams, love, aspirations, goals of the people affected by these are buried under the weight of fear, anger, lost memories, anguish and pain.
God willing I want to start a rehabilitation center where people feel loved, welcomed and more than every thing safe from all the horrors they have endured. They can realize their worth, regain their self esteem and march towards achieving their goals. This wish is very dear to my heart.
Grow strawberries and cherry tomatoes
My daughter loves strawberries. And it will be a dream come true, if one day I can harvest some juicy red strawberries fresh from my balcony garden.
Something is there about cherry tomatoes. They are hauntingly attractive. The husband cannot understand my obsession with them. I wish to make a fresh home grown cherry tomato and strawberry salad. Can't wait for that dream to come true.
Live life to the fullest.
Swarnam
**This post contains affiliate links and I will be compensated if you make a purchase after clicking through my links.

Like many great companies before it, Blurb actually started by accident. In the early 2000s, Eileen Gittins, Blurbs' Founder, rekindled a passion for photography while trying to figure out her next career gig.

She wanted to compile her photos into a nice coffee table photo book, but she only wanted to print a handful of copies. The conundrum was that every publisher was quoting her hundreds of dollars for each book! She found this curious – and frustrating. So she asked herself, are there other people like me who want to affordably create their own high-quality book from their photos? The answer, of course, was yes, and it changed her life – and book publishing – forever.

In 2006, Eileen launched Blurb, a simple book-designing platform and a publishing process that could quickly produce beautifully made books on game-changing price.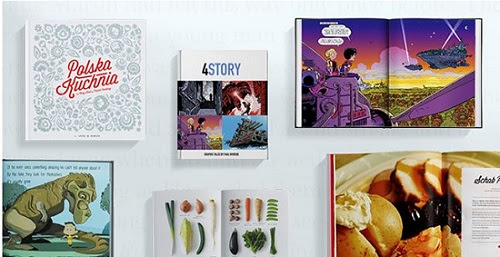 Everyone from award-winning photographers, to couples wanting to commemorate the birth of their child started using Blurb – and they continue to do so today. Even after almost a decade, people are still blown away by Blurb's user-friendliness, quality, and affordability. People trust Blurb to create every kind of book imaginable, including:
The blurb doesn't just help people make books and magazines, they also help market them by providing publishers with their own dedicated sales page. Blurb's dedicated sales pages allows authors to:
Make their book or magazine available to the public or by invitation-only
Write a compelling book description
Customize a preview of their book
Share their book with others on social media
Blurb also created their publishing platform to work seamlessly with Amazon and Apple iBooks Store so authors would have even more options for how they sell their books.

There are so many remarkable things to share about Blurb – too much for just one post! So keep an eye out for next week's post because I'll be sharing some of my favorite Blurb tools and tips — which, if you're like me, will leave you thinking … "I didn't know Blurb could do all that!"

Oh! And I almost forgot to mention that now through 4/28 you can get 20% off any book you create! Can't wait to see what kind of book you create!
Take care,
Swarnam