Green beauty products have exploded into the market with various names such as "natural beauty" and "clean beauty." A few years back, these natural products were primarily sold in farmers' markets and health food stores with a label containing pictures of green leaves. But now, sleek brands positioning themselves as agents of green beauty products are exploding.
Gwyneth Paltrow, who launched Goop by Juice Beauty, told Vogue: "The idea that you're exercising and trying to eat well and then slathering yourself with chemicals, parabens, and silicones — it's not great."
She and "Tonight Show" host Jimmy Fallon dipped French fries into a jar of moisturizer from her beauty line and ate it to prove the purity of the product.
What are Green Cosmetics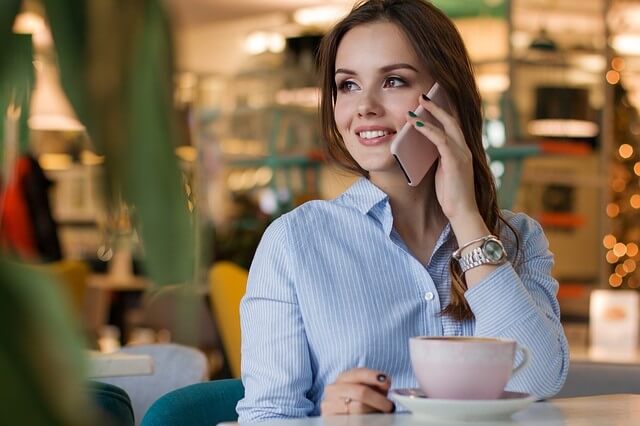 In modern-day marketing, green has become synonymous with natural, organic, or healthy. When you see the word green beauty products, you'll instantly make eco-friendly assumptions about the product or brand.
Green or sustainable cosmetics are produced from natural ingredients that are made from renewable raw materials. For example, bio-based oleochemicals are obtained from renewable plant and bacteria sources — these natural treasures form the crux of the green beauty movement.
Benefits of Green Beauty Products
Green cosmetics do not contain any artificial colors, synthetic and harmful chemicals, or other toxic byproducts. So they are less likely to cause any skin irritation. Natural and oleochemical ingredients used in green beauty products rely on natural healing properties in plants and animals.
For example, a natural palm oil derivative, Glycerine is a clear nontoxic liquid used in soaps and cosmetics. It is a humectant as well as an excellent moisturizer. It encourages your skin to absorb and retain water. Since it's non-irritating, you can apply it anywhere on the body. Moreover, it has excellent antimicrobial and anti-aging properties and can also serve as an acne treatment.
Many petrochemicals used in conventional cosmetics are toxic pollutants. They degrade not only our environment but also our bodies. For example, the microbeads, these tiny pieces of plastic found in our exfoliating products, and shower scrubs are washed into the waterways in substantial quantities. A study reported that over eight trillion microbeads are washed into the waterways every day. These products are now banned.
Though petrochemicals may give excellent short-term results, the consequences, in the long run, are far more dangerous. Long-term use of synthetic cosmetics causes eye damage, acne, headaches, premature aging, and hormonal imbalance. Phthalates may even cause type II diabetes and cancer. On the other hand, using green beauty products helps you to invest in long-term beauty and health.
Ingredients that are not Sustainable
Toxic chemicals found in conventional beauty products include the following.
Formaldehyde releasing preservatives
Aluminum
Dibutyl phthalate
Sustainable ingredients
These are safe as well as effective ingredients used in green beauty products.
Top Brands of Green beauty products
Many manufacturers have started producing green beauty products which are healthy as well as sustainable. Here are some of the most well-known brands for you to consider.
Ora's Amazing Herbal
These herbal formulas harness the power of natural certified herbs. They are paraben-free and provide healing, nutrition, and protection to your skin. They use ingredients such as non-GMO grapeseed oil, Calendula, Comfrey, St. John's Wort, Thyme, Licorice, Burdock, Plantain, and Chickweed.
Oras's Amazing Herbal products are produced by infusing a blend of herbs in large glass jars for a minimum of six weeks. Next, the infusion is strained with a fine sieve and is used to make beauty formulations.
Herbal Goodness
Its mission is to provide superfoods to support healthy living. Herbal Goodness embraces a healthy life, respects Mother Earth, and explores the benefits of superfruits like Graviola, papaya, bamboo, morning, and guava. They are 100% women-owned, sell Kosher certified, organic, and non-GMO products. Furthermore, they are green, care about the environment, and use recycled materials.
Body Pure
Boy Pure's primary focus is to carefully select and blend natural raw materials and create high-quality body products to benefit your skin. The ingredients present in their line of beauty products are peptides, jojoba, moringa, vitamin A, Baobab, poppy seed oil, vitamin C, vitamin E, raspberry, Cactus flower, and sodium.
They produce their products using small-batch production methods, using artisan, handmade, and professional techniques. Based in the UK, Body Pure uses fair trade practices, natural and organic ingredients across their entire skincare collection.
Healing Natural Oils
For over a decade, Healing Natural Oils has provided only the most excellent natural products that are ethically sourced using high-quality natural ingredients. Their products do not contain herbicides, pesticides, and synthetic chemicals.
Likewise, Healing Natural Oils does not use animal products or practice animal testing. They pack the products in eco-friendly glass containers. And they even support local and international charities.
Minimo Skin Essentials
Minimo Skin Essentials was founded on a deep passion for genuine natural ingredients and how they can benefit your skin. The founder Mary Ware began searching for skin care solutions from natural ingredients to cure her hyperpigmentation after childbirth.
She became a student of Ayurvedic medicine and began developing natural skincare solutions. Thus Minimo Skin Essentials was born in 2016. They quickly skyrocketed to viral success due to consumer results.
Apoterra Skincare
Launched in 2012, Apoterra believes in environmentalism, human rights, and animal rights. As a result, their line of products is sustainable and ethical.
They deliver the highest quality handcrafted skincare that is effective, eco-friendly, and healthy. Moreover, Apoterra skincare enhances your daily rituals through texture, scent, and color.
They've partnered with Trees for Future, a non-profit organization that helps change the lives of needy people through trees. For every product, you purchase one tree will be planted.
Sustainable Skincare Routine
Always shop for beauty products from retailers that have ethical and sustainable beliefs. Understand what goes into a product so you can make sure their impact on the environment is a more positive one.
Start making sustainable choices by looking at the label before putting it into your shopping cart. The Leaping Bunny logo certifies that the product was not tested on animals. Similarly, The Rainforest Alliance and Fair-trade logos signal that the ingredients were sourced sustainably.
This post contains affiliate links.