**I was compensated for this post. This post also contains affiliate links and I will be compensated if you make a purchase after clicking on my links.
It's the time of year again to focus on your New Year's resolutions. Find Your Trainer offers you some fantastic discounts to achieve your dream. Many folks enthusiastically begin an exercise program and discontinue halfway through. However to ensure longterm success its essential that you follow some simple steps to achieve your fitness goals. Here are the five steps
New Year New You
Achieve your desired look by joining Find Your Trainer Program and Use code HEALTHY for $50 off first purchase
Determine whether you are physically and mentally ready for the training program
You will most likely succeed if you have confidence in your exercise program, receive support and encouragement from your trainer and perform an enjoyable form of exercise.
Create a plan
Before you start your exercise routine find your suitable timing and the days you'll be exercising. Secondly the type of exercise you'll be doing. It may be walking, swimming, running, weightlifting, dancing, skating and so on. Thirdly how much time you'll be exercising.
Find a trainer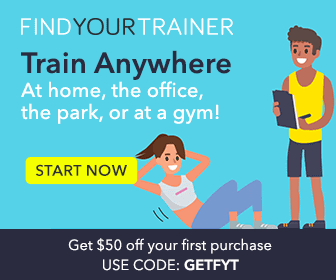 Consider one on one training because solo classes give you more time to focus on your specific needs. Alternatively, you may go to group classes which are designed to be more engaging. You'll socialize more and will have a fun time.
You can find certified personal trainers at Find Your Trainer. Choose a trainer that's suitable for you using the Find Your Trainer Match Tool.
Find Your Trainer makes getting fit a simple process. The experts will work out an exercise plan that's suitable for you, will show you how to perform those exercises and will support you in every step of the way. They are committed to your long-term success.
Find Your Trainer is the official partner for American Council on Exercise. The expert trainers will train you at your home, outdoors or building gym. Your comfort is their priority.
Interested in joining the Find Your Trainer Program? Here's  $50 off your first purchase with code GETFYT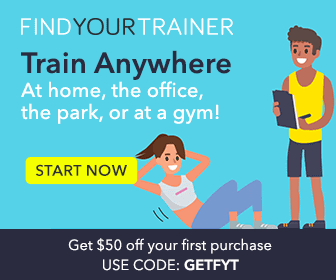 So What are you waiting for? Search Vetted Personal Trainers now at Find Your Trainer and start training today!
Join your friend
Join your friends who want to start training from the new year. An exercise partner provides you with the much-needed support system, inspiration, and positive social experience.
Take it easy
Around the new year time, you'll be harnessing most of your fitness goals. Think your resolution as a lifelong commitment. Though you find people around you are exercising more take it easy and follow a routine that you're comfortable with.
Be realistic
Setting up extremely unrealistic goals may be impractical and potentially unsafe. So start slow and build a solid fitness foundation. As your fitness improves then build upon it.